Simple and transparent pricing
From early to enterprise, we've got you covered. Start with 14 days free. Annual
payment earns you two months free!
All prices exclude VAT at 20% Compare features
Why Choose Cloud Servers?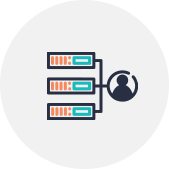 FULL ROOT ACCESS
The virtual servers comes with full root access which allows administrator access over your hosting environment, along with the ability to install custom software without any restrictions. Additionally, you have access to our 24x7 managed services. Our staff is available to help you with any task.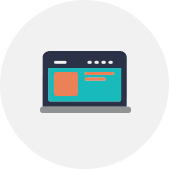 VMWARE ENTERPRISE CLOUD

Your cloud server is hosted on our vmware enterprise cloud. Our cloud is backed by industry leading hypervisors that are fully redundant. High availablity with network, disk, and hypervisors, your cloud server is guaranteed to be online 100% of the time.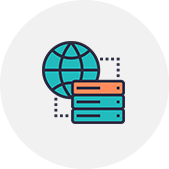 DEDICATED AND SCALABLE

This is not a VPS. This is a dedicated cloud server. We will not oversubscribe your server causing you to lose productivity from sharing resources. Additionally, you can scale up or down, often with zero downtime, whenever you require more horsepower for your server.
Technical Specifications

Guaranteed Resources
Our Linux KVM VPS based hypervisor technology ensures consistent top-notch performance and the resources* of the server can be scaled as your business expands.

Secure Environment
Hypervisor based virtualisation brings in better isolation and security in a VPS environment

Cutting Edge Server Hardware
One of the integral parts of your server is disk read/writes which is why we built our servers with Solid State Drives*

Top of the line network
Our network is designed with multiple reputed ISPs to ensure high stability, eliminate single point of failure with an integrated DDoS protection, at NO additional cost!
Choose the best managed Cloud Hosting experience for your business!
Get started Now
➤